We see the hope and potential in every young person
Our Blog
What's new in our community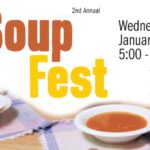 Save the Date! Soup Fest 2018!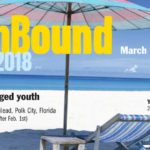 Come and join us during March break 2018! Southbound Florida Trip MARCH 10- 17, 2018 March break can be a lot of fun and a welcome relief after months of school… but it's even better when it's spent in sunny Florida! Our Southbound Trip is a huge hit with many teens coming back every year…. Read More
ALL Jr. High's are welcome to join as at the Youth Centre on Fridays for Chill Zone! Time: 7:00pm – 9:00pm For more info contact the Youth Centre. Call: 905-690-9639      Email Scott Davis: scott.d@yfcwaterdown.com
Subscribe To Our Mailing List
Receive updates about news and upcoming events.
Contact Us
YFC/Youth Unlimited Waterdown 273 Parkside Drive, Waterdown, ON, L8B 0Y9 Tel: 905-690-9639 Email: info@yfcwaterdown.com
Send us a quick message