We see the hope and potential in every young person
Our Blog
What's new in our community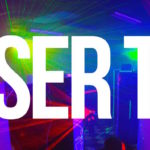 All Grade 5-8 students are welcome! For more information call the Youth Centre at 905-690-9639.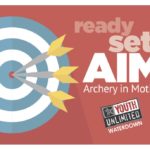 AIM – Archery in Motion New sessions beginning in January! Jr. High (Grade 7 & 8) – Mondays @ 6pm Sr. High (Grade 9 – 12) – Mondays @ 7:45pm Learn to be a skilled archer! Cost: $25 for 8 weeks! Contact us to register. Limited spots available. 905-690-9639          info@yfcwaterdown.com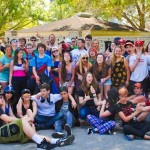 Come and join us during March break 2017! Southbound Florida Trip MARCH 11- 18, 2017 March break can be a lot of fun and a welcome relief after months of school… but it's even better when it's spent in sunny Florida! Our Southbound Trip is a huge hit with many teens coming back every year…. Read More
Subscribe To Our Mailing List
Receive updates about news and upcoming events.
Contact Us
YFC/Youth Unlimited Waterdown 273 Parkside Drive, Waterdown, ON, L8B 0Y9 Tel: 905-690-9639 Email: info@yfcwaterdown.com
Send us a quick message