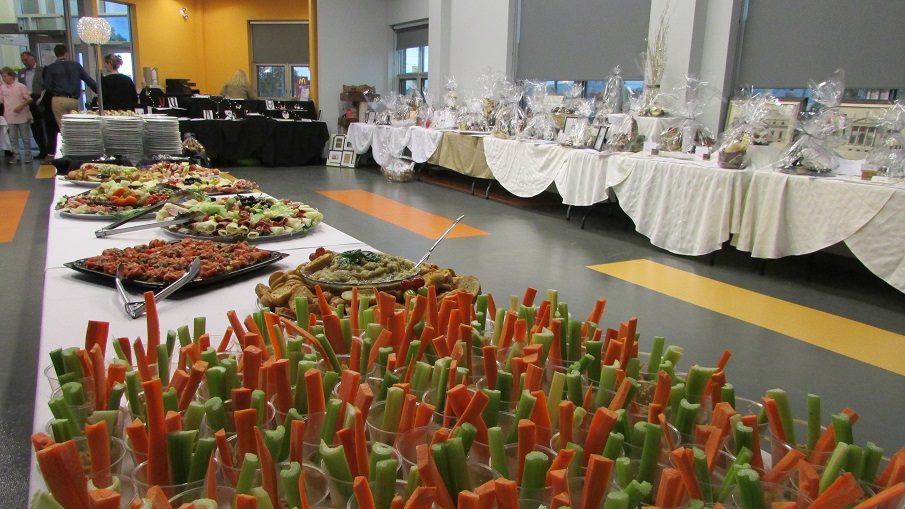 Registration
The Friday night "Teens Matter to Me" Grand Opening event began by registering our guests.  Thank-you to all of you for sharing your contact information with us.  It is our desire to keep you plugged in to what is happening here at the Youth Centre!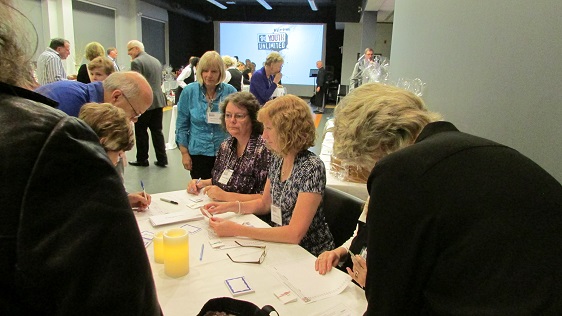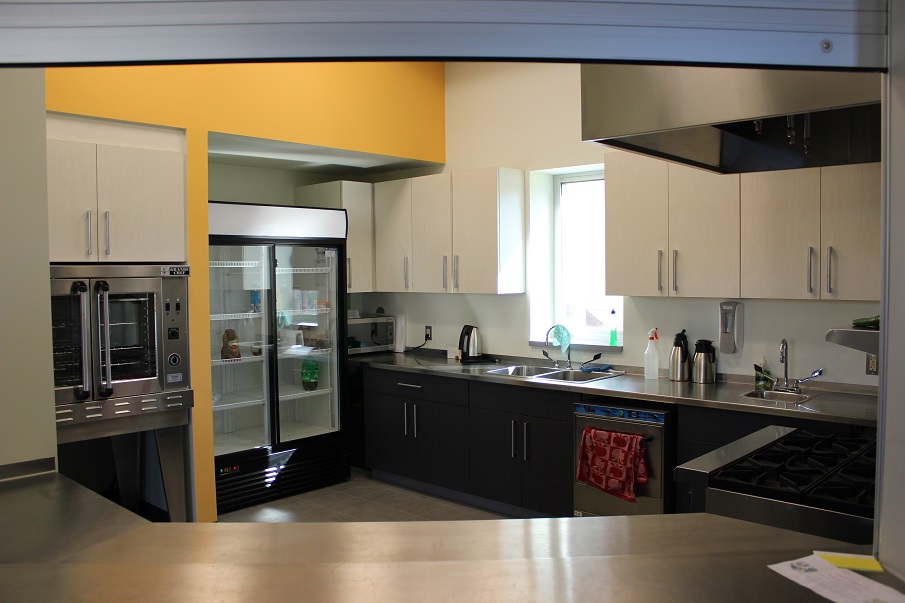 Kitchen Put to the Test
From left to right, Bev Crichton (Steering Committee Member), Arlene Reemeyer (Satellite Director), and Dorothy Ward working hard on final preparations for the incredible buffet we enjoyed.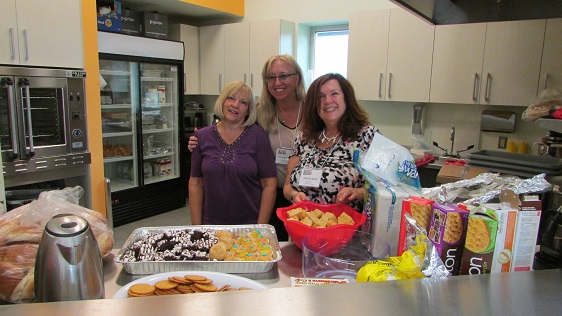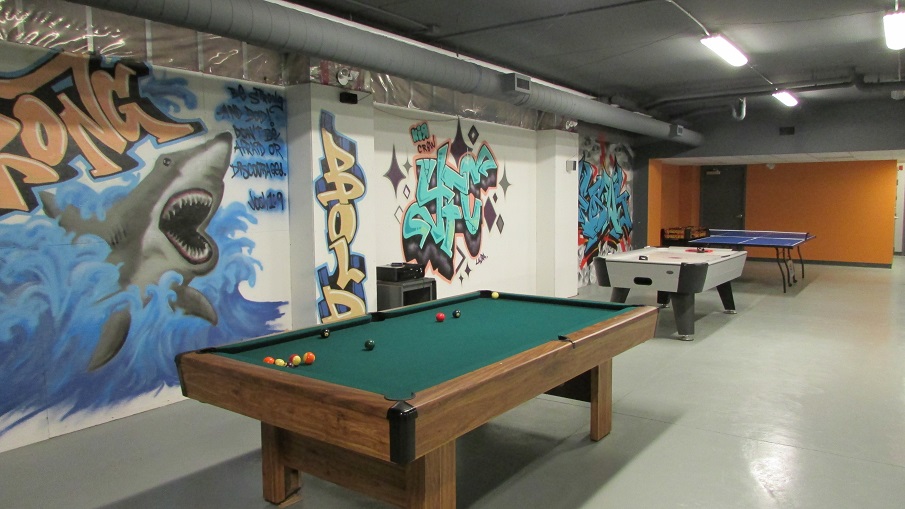 A great place to hang out!
Before the crowds came, we thought we would take a few pictures around the centre.  Downstairs, youth will enjoy a pool table, ping-pong, floor hockey, and lots of places to sit and simply hang out with friends.  This casual environment makes for great interaction and a chance to get to know the youth through games.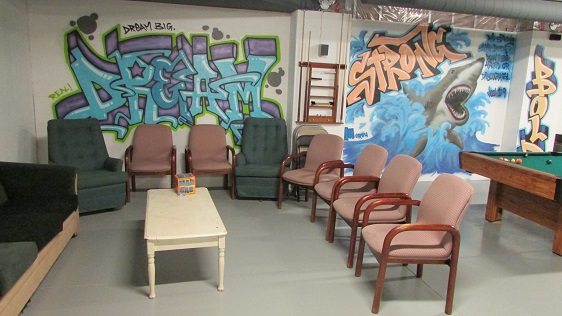 Top Floor
Upstairs you will find a recording studio, washrooms, a mini-kitchen, the office, and meetings rooms.  The recording studio is a huge attraction for the youth as they can jam on their instruments, sing, and record their favourite tune!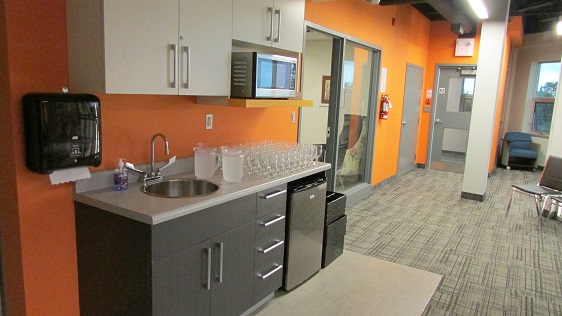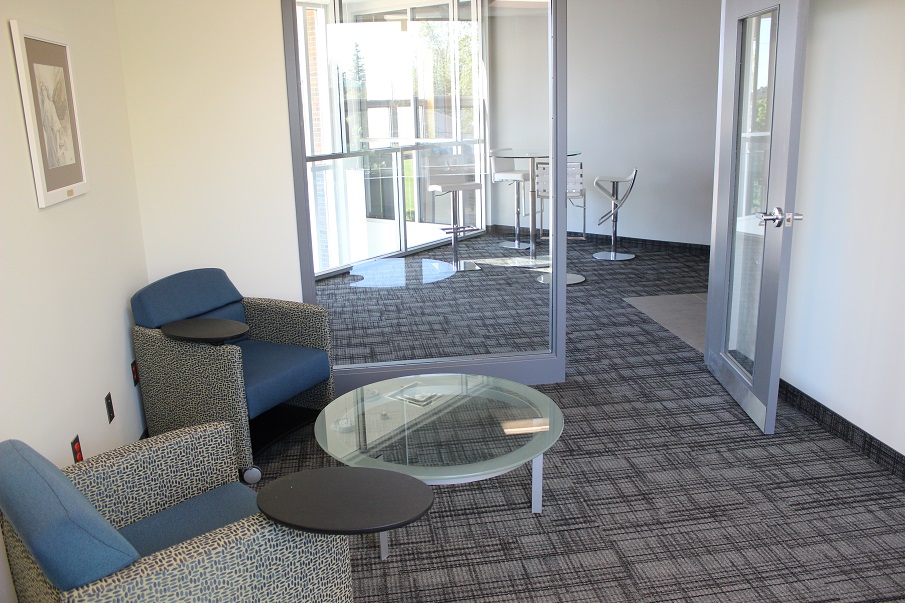 Meeting Areas
Upstairs you will also find a room more suitable for private discussions, counselling, and mentoring – the heart of Youth for Christ/Youth Unlimited.   The large and colourful meeting areas are great places for larger groups to gather.  Contact the office by phone:  905.690.9639 or by email: info@yfcwaterdown.com to rent these areas for your youth groups and other functions!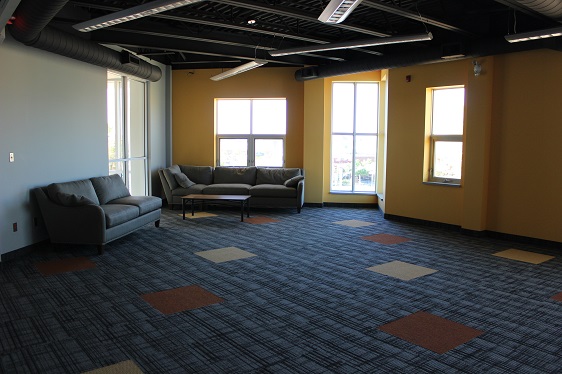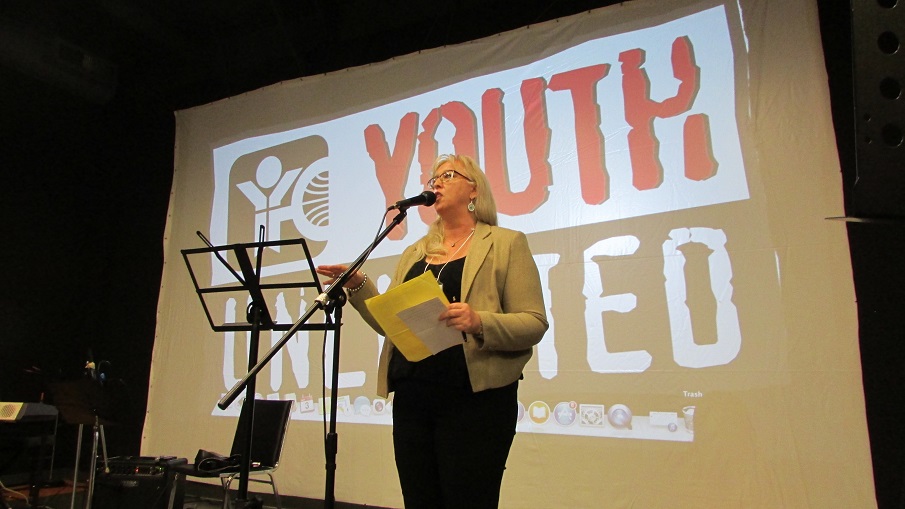 Back to the Celebration!
Arlene Reemeyer and Tom Jacques (Chairman of the Capital Campaign Committee) addressed all those in attendance at the Friday night celebration.  Arlene shared a few testimonies of how Youth for Christ is impacting their lives, and Tom shared his testimony along with appreciation for all the donors that made this building a reality.  A special thank-you to both for all the hard work they have done to date!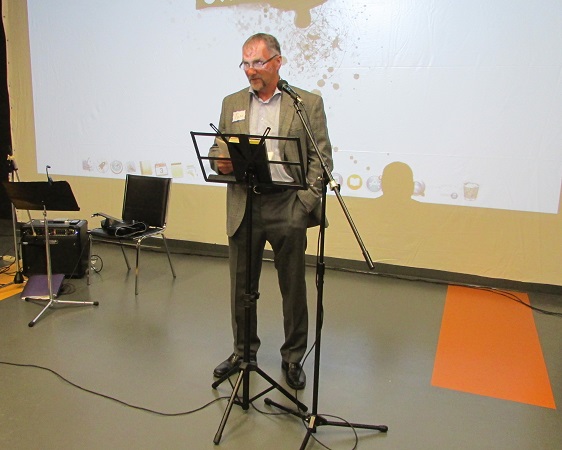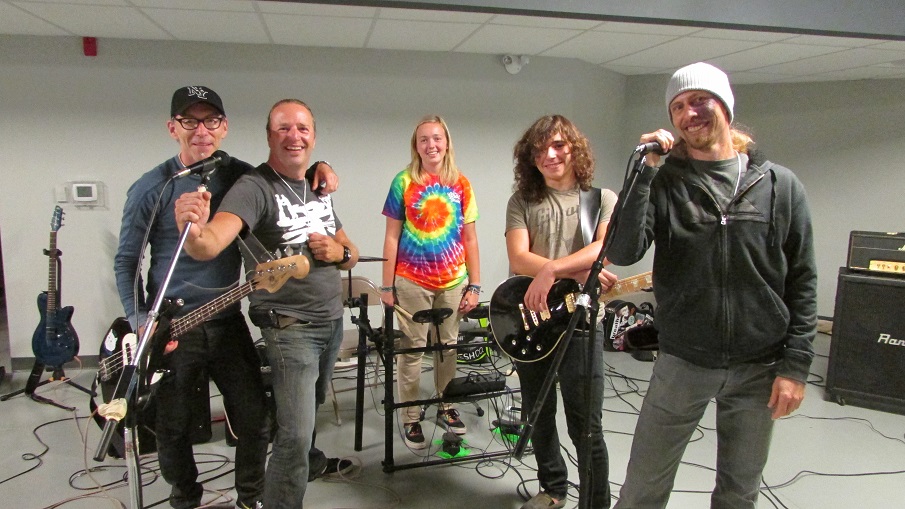 Live Bands!
Both during the "Teens Matter to Me" Open House on Friday night and the Community Open House on Saturday, everyone enjoyed the live bands.  Thank-you to the musicians for using your gifts and talents to enhance both events!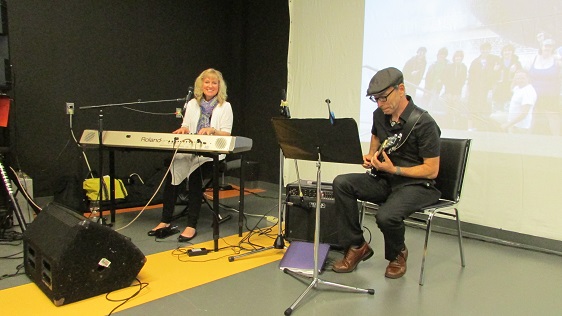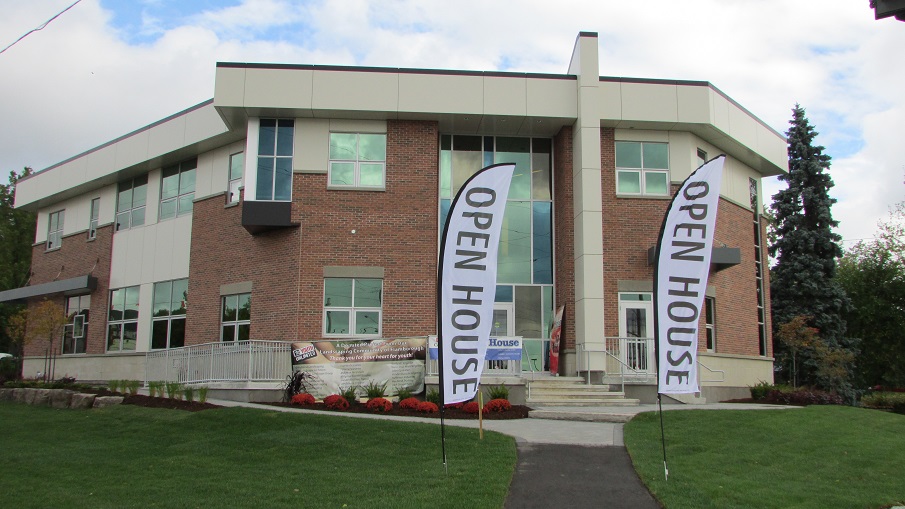 Open House for the Community!
Held on Saturday October 4, the doors were open for the public to walk through the youth centre.  Hundreds came and were excited about all that is now offered to the youth of Waterdown. Notice the beautiful landscape around the building.  Over 28 local landscape, nursery, sod, irrigation, and stone supply companies came together and donated over $100,000 of products and services to the new Youth Centre.  Thank-you so much!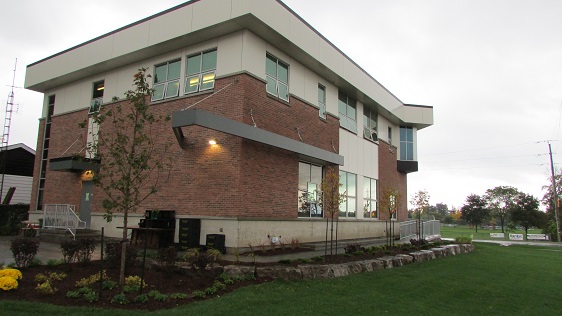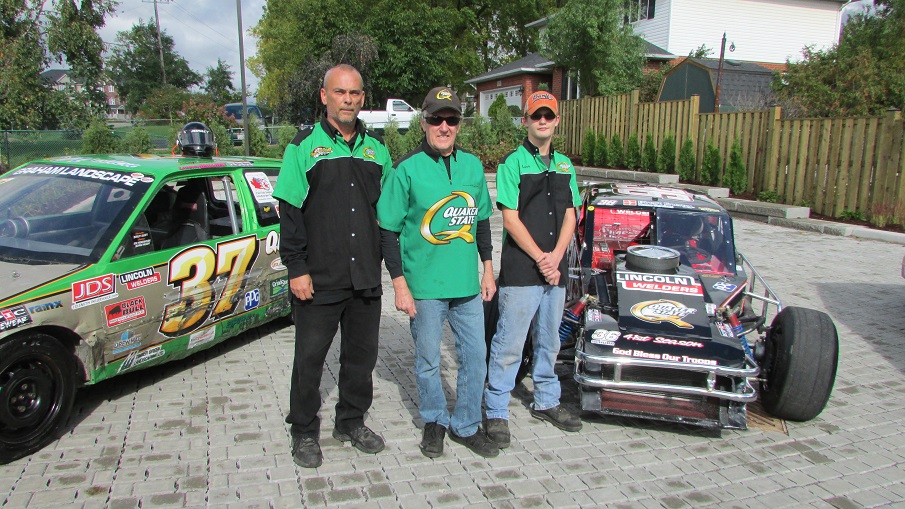 Gary Elliot
In attendance on Saturday was Gary Elliot and his crew.  Gary displayed his trailer and race cars, as well as signed autographs for the kids.  We wish you the best in your upcoming races Gary!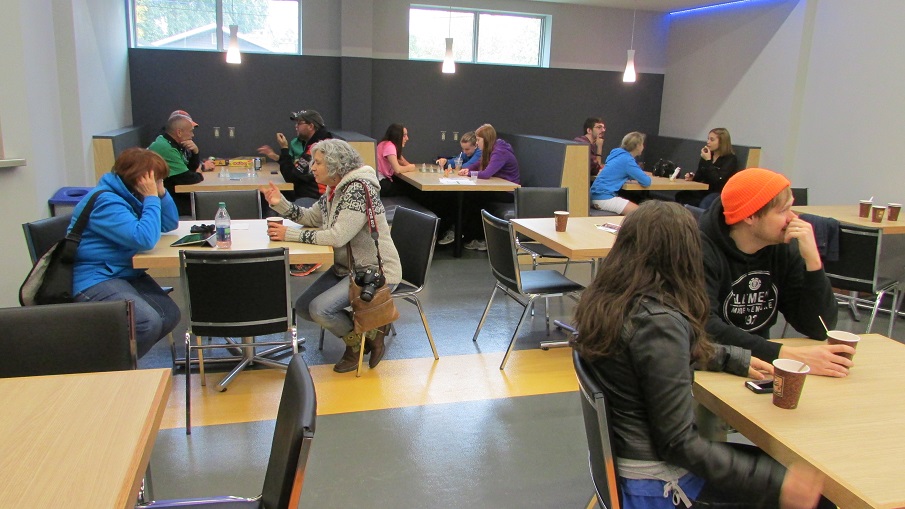 Enjoying Each-other in the Cafeteria!
Youth had a 'taste' of the fun they can have every day here at the Youth Centre.  From 10:45am to 1:15pm daily, teens can bring their own lunch (BYOL!) and enjoy the Youth Centre!  This also gives staff an excellent opportunity to get to know everyone who drops in.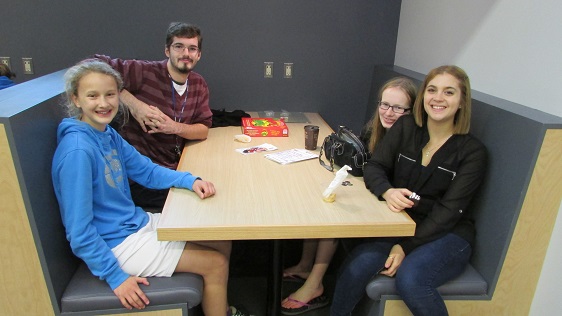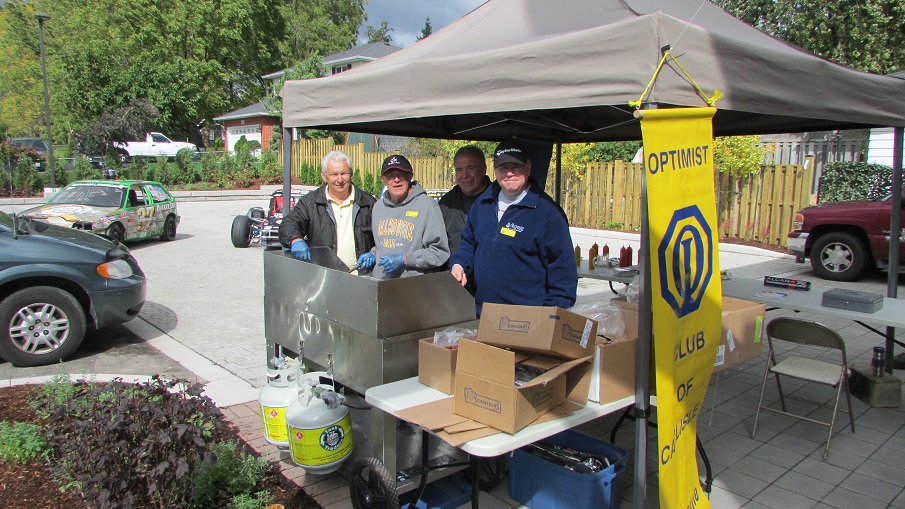 Thank-you Optimist Club!
The Optimist Club of Waterdown were on hand from 11am to 2pm and barbequed a delicious lunch for anyone hungry.  All the proceeds went straight to the Youth Centre. We are very blessed to have the encouragement and enthusiasm of many local organizations to support the Youth of Waterdown.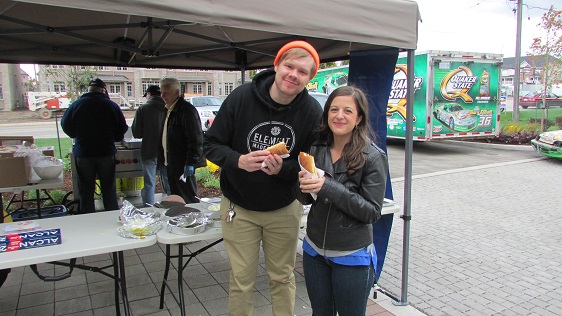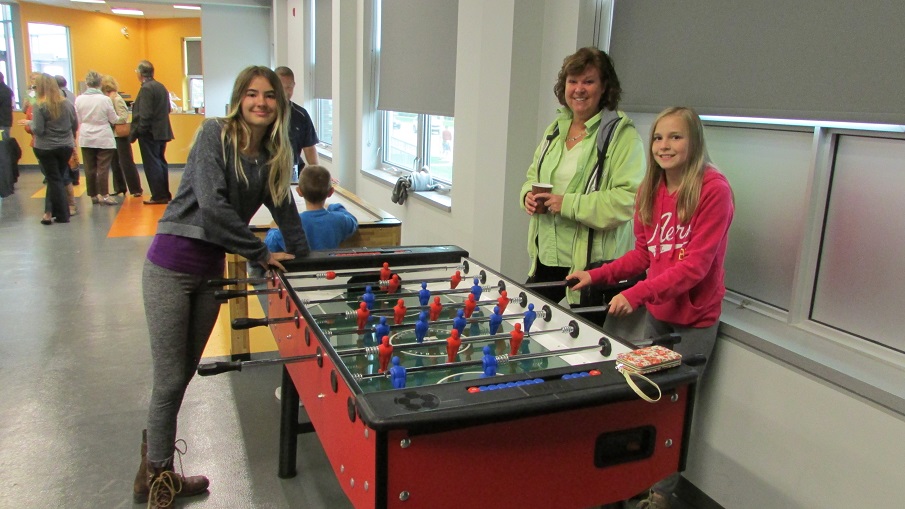 It's not just about the Games
Kids and Youth also enjoyed the foosball, air hockey, and ping-pong tables on Saturday. While the Centre hosts many games and activities to draw the youth, the ultimate goal is to get to know them, love them, listen to them, mentor them, and share the name of Jesus with them.  Please pray for us as relationships are built every day. Click on "Programs" in the above menu for our current programs.  Do you want to champion a new program?  Please contact us today!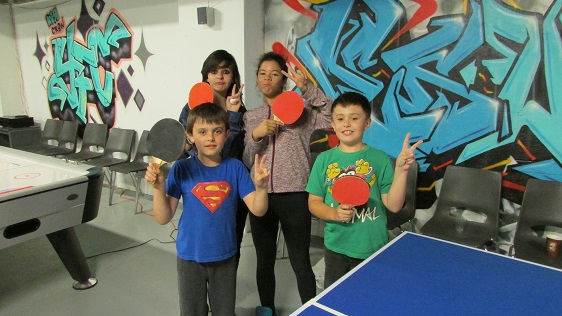 The Business Side
Meet the staff from left to right:  Marcel Knot, Lynda Bonus, Andre Boersma, Josie Burgess, and Arlene Reemeyer.  Please continue to pray for the Youth Centre Staff, and we ask that your financial support continues as well to cover the on-going costs of this ministry.  In addition to our outstanding capital needs, we rely exclusively on your support to cover all monthly wages and operating costs.  If you feel led to sponsor one or more of our staff, or to help with the monthly costs of running the building, please contact the office:        Phone:  905.690.9639                              Email:  info@yfcwaterdown.com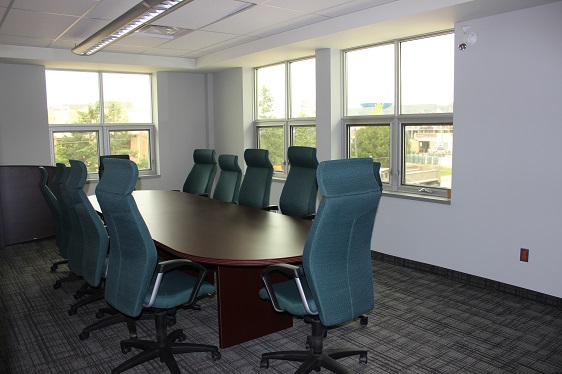 Ribbon Cutting Ceremony
Peter Barnes, the visionary and one of the financial supporters of Youth for Christ in Waterdown, addresses the crowd that was gathered in front of the building.  Thank-you as well to Judi Partridge, the Capital Campaign Committee, the local Steering Committee, and many from Youth for Christ – Southwestern Ontario office, for attending this significant milestone.