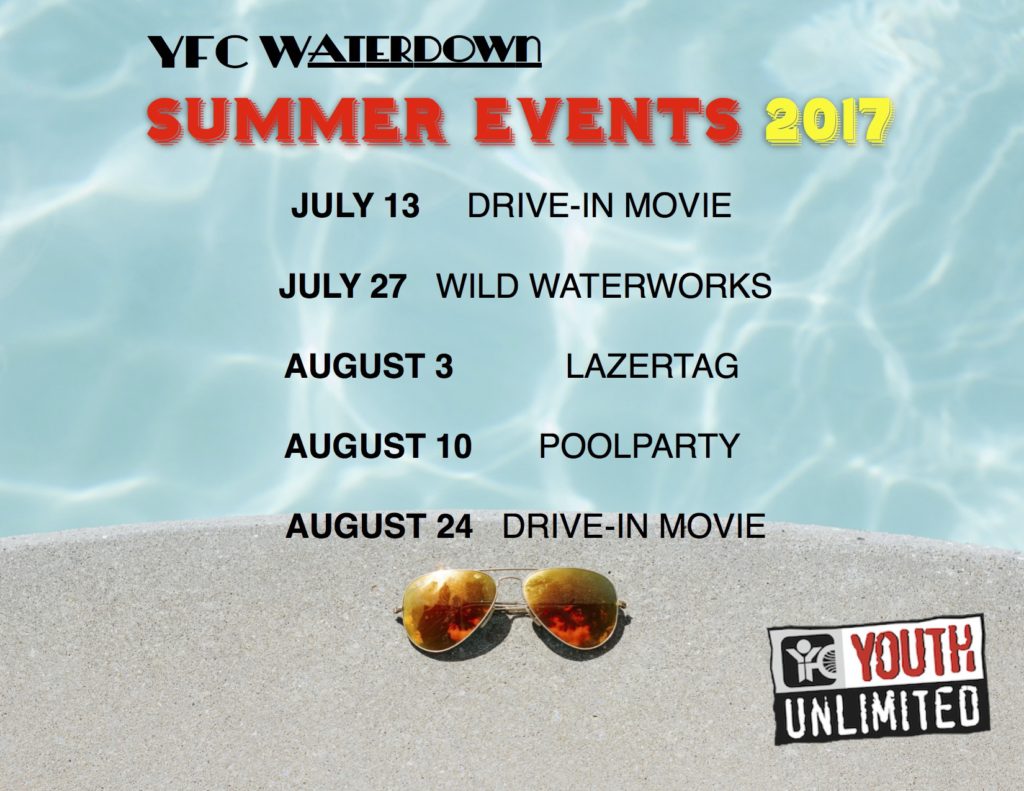 Looking for some fun things to do this summer?! We would love for you to join us on these adventures this summer! All grade 8-12 students are welcome!
For more information please call 905-690-9639 (ask for Marcel or Josie), email info@yfcwaterdown.com or drop by the Youth Centre!
We hope to see you there!